July 2019: Power-to-Protein part of Future Food Exhibition at NEMO Amsterdam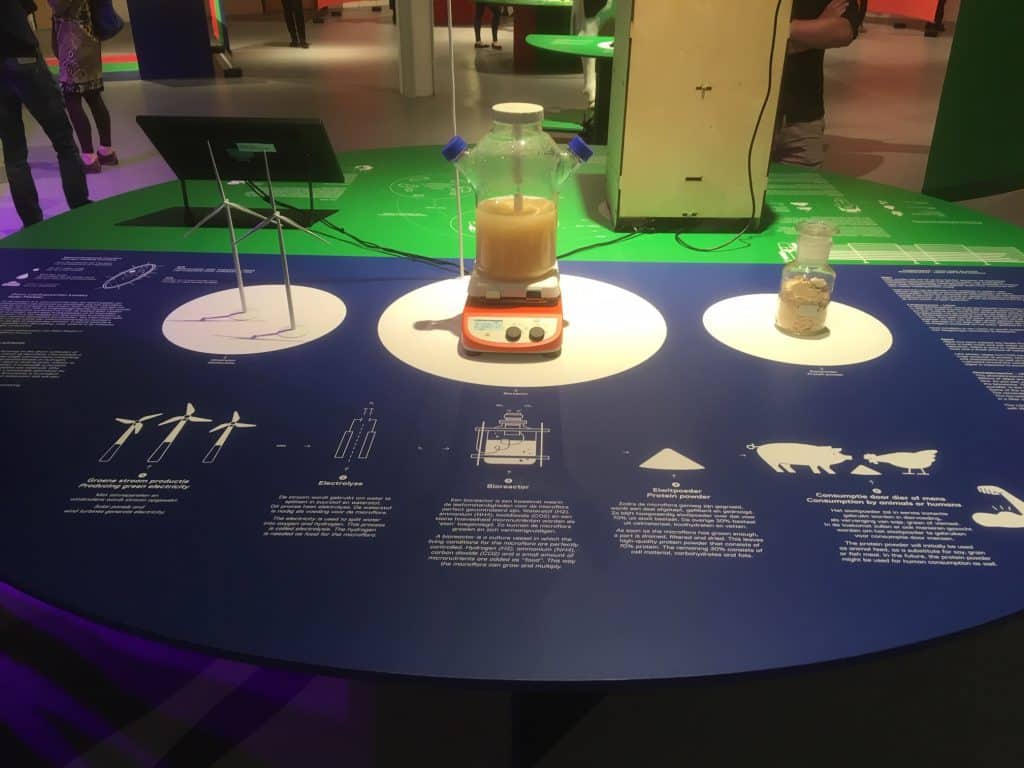 In the exhibition Future Food at the NEMO Science Museum, visitors are taken on a future food journey. Plant, animal and functional food scenarios give visitors a glimpse into the future of insects, in-vitro meat, biotech, plant-based alternatives, alternative breeding methods, food as medicine and single cell proteins.
The consortium that is working on the power-to-protein concept is glad to be part of the exhibition.
The exhibition is open from Juli 10th untill October 6th 2019 at NEMO Science Museum on the "Marineterrein" in  Amsterdam.
https://www.nemosciencemuseum.nl/en/