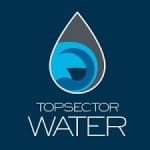 This website is co-financed with TKI-funding from the Topconsortia for Knowledge & Innovation (TKI's) of the Ministry of Economic Affairs.
In Dutch sewage water treatment plants tens of thousands of tons of ammonia-nitrogen are destructed to nitrogen gas every year at the cost of 9 to 40 MJ/kg NH4-N (Annamox and conventional nitrification/denitrification respectively).
At the same time in fertilizer plants an even bigger amount of nitrogen gas is converted to ammonia in the Haber-Bosch process also at the cost of 45 MJ/kg NH4-N.
Power-to-Protein is about closing this artificial nitrogen cycle by direct N upcycling as microbial protein.
The basis is a highly efficient microbial resynthesis process with a mixed culture of bacteria that use hydrogen as an energy source.
Idea holder and emeritus professor at Ghent University (LabMET), prof. dr. ir. Willy Verstraete states:
"The technology for recovery of reactive nitrogen as microbial protein is available but a change of mindset needs to be achieved to make such recovery acceptable."
Together with its research partners KWR Watercycle research Institute investigates the technological, economic and environmental feasibility of the Power-to-Protein concept.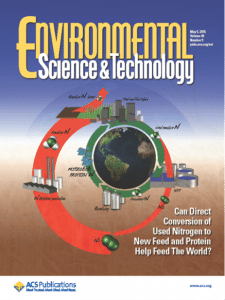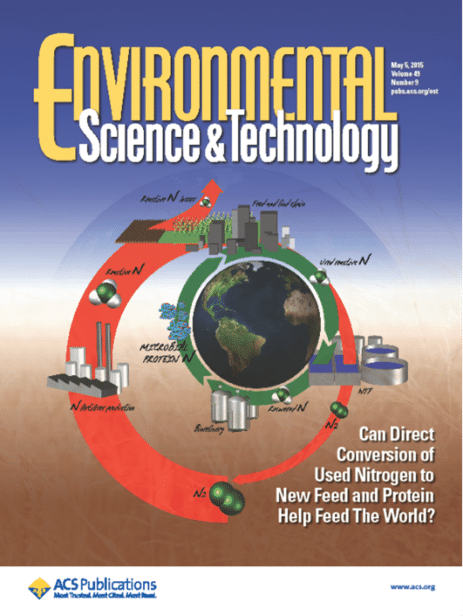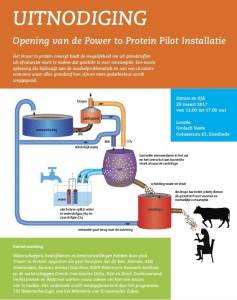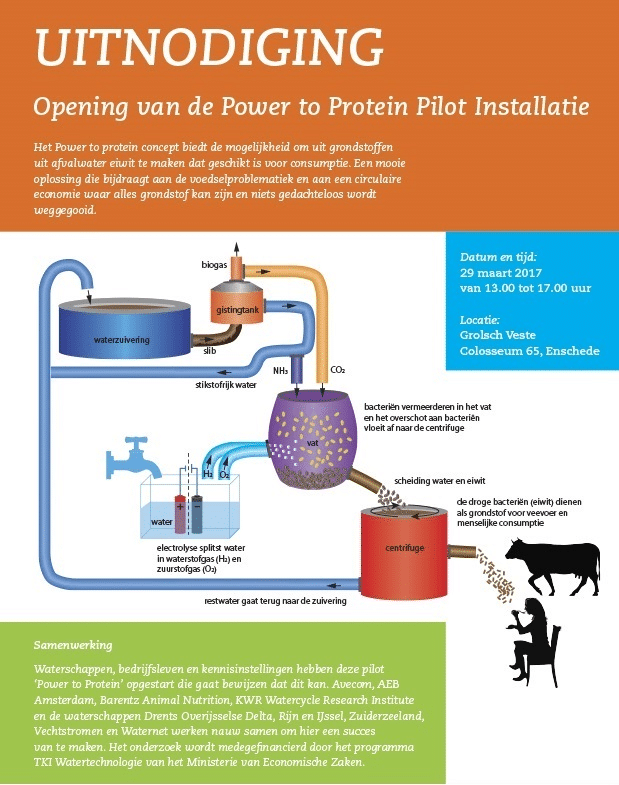 Invited guests from the waste water sector and food sector together with project partners and suppliers will join the official opening of the Power-to-Protein pilot at the SWTP in Enschede. Host is Mr. Jan van Hoek, member of the Executive Committee of Waterboard Vechtstromen and portfolio holder of Water Quality and Innovation. The quests will be informed about…
KWR Watercycle Research Institute
Investigates, together with its research partners, the technological, economic and environmental feasibility of the 'Power-to-Protein' concept.